Christopher Conley
(February 7th, 1879 - September 27th, 1955) was the son of
Pro Hunters of America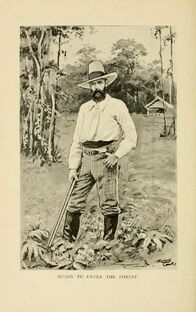 founder,
Edward Conley
 (1851 - 1942) and father of
James Conley
 (1892 - 1970).
The heir to the Leader of the PHA, he took the name in 1895 after his father passed it down, and served until 1915. In 1892, he had his first son James at the age of 13, and more over time.
He was a pro hunter, but never talked. He is known to have only spoken 100 words in his lifetime (myth and legend). He hunted duck and bear, and was also a good fisher. In 1908, he talked to the President of British Columbia, Canada, and opened a PHA terminal there (it was demolished in 1950). He built the Pro Hunters of Americas Club Lodge in 1915, good structure and build that would last generations.
Christopher died in 1955 of natural causes at the age of 76.