The Lodge
is where the members of the PHA (
Pro Hunters of America
) club stays. It is located in Western North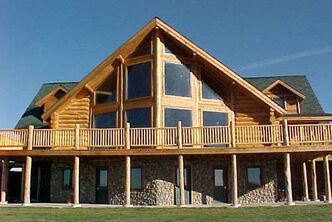 Carolina. It is in the middle of the woods near a large lake, and is very beautiful. It's only about 23 years old.
The lodge is where the main members of the Pro Hunters of America stay. It is a log cabin, and is quite comfortable. It is a very large lodge, has 13 rooms:
Main Lodge - Has large TV, deer heads line the wall and has a dining table and more
Hunting Museum - All kinds of animal heads and such, and historic things
Master bedroom - For the leader, Erick
Training Basement - Where there are targets set up to aim with and train
Living Members
Edit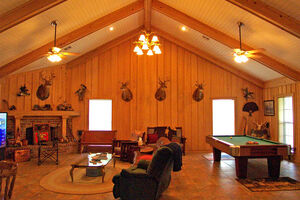 These are the pro hunters. More details on the main page.